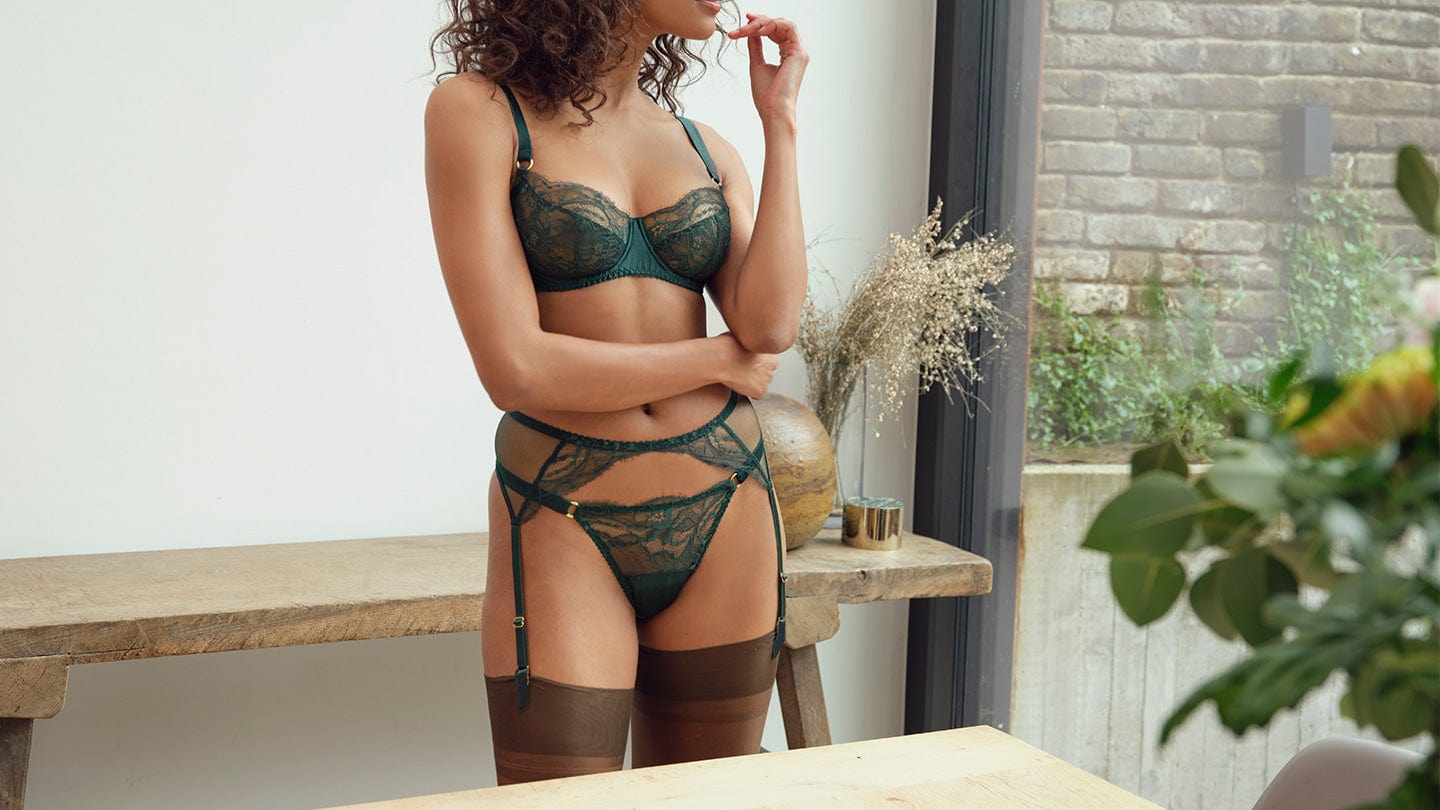 we invite you on our
SUSTAINABILITY JOURNEY
Our lingerie may be precious, but so are the earth's resources.  As part of the fashion industry, we are aware that we are a part of one of the most polluting industries on the planet. Because of this we have a responsibility to make changes and improve our practices where we can  to work towards a better and more sustainable future.
We're by no means perfect, but we are continually taking steps towards improving our environmental impact. 
OUR JOURNEY
Sustainability is something we strive for as a business and, although our journey to creating conscious luxury is just getting started, we have been inspired to learn and challenge ourselves to do better. We hope to create a brand that champions slow fashion and sustainable practices. We invite you to join us on our journey, opening up about our progress and goals for the future, taking that first step of being transparent and open.
Working with Positive Luxury, we have broken down our sustainability journey into four key areas of focus; People, Planet, Product & Promise. Fleur of England is ever evolving and we will always do our utmost to provide luxury garments whilst keeping in mind our environmental footprint. Continually making green steps to make positive change.
One tree planted with every order
We are proud to partner with Ecologi and we are growing a Fleur Forest, we are so proud that we have planted over 1,000 trees already.
PEOPLE
People are at the heart of our brand with our vision being to create an accessible platform for both men and women that encourages confidence and empowerment. We hope to have a positive impact on all the people that come into contact with our brand, from our wonderful seamstresses in Portugal to our small team in Bristol.
PLANET
Fleur of England are committed to making improvements across all levels of the business, reducing our environmental impact on the planet wherever possible.
PRODUCT
We advocate a slow fashion mindset, designing garments that are built to last a lifetime. We use the highest quality materials and hope to introduce an organic collection in the future.
PROMISE
Sustainability is a vital part of our ongoing business strategy and we strive to continuously learn and improve.